Oxy'Pharm in conjunction with Innotec will proudly present their new range of airborne decontamination products at the forthcoming 10th anniversary IPS conference in Manchester on 18-20 September.
Such is the wealth of new machines (based on hydrogen peroxide technology) and supplementary range of products on show an 18m2 stand has been required, the largest we have ever had at this annual event.
The centrepiece of the stand will be the unveiling of the new, much anticipated, Glosair Next Generation HPV (Hydrogen Peroxide Vapour) machine which combines the best technologies from both its predecessor and Nocospray innovations.
Details of the new Glosair are currently under wraps – however, due to its top line efficacy, HD touch screen intuitive interface and multi-programme options it is sure to be a show stopper – especially when you see the price!
The new Glosair really is the next generation – whether this be for existing Glosair 400 users who will welcome the fact that the new machine will continue to use the current cartridge or for those looking for a high specification alternative at an affordable price – Oxy'Pharm's knowledge and experience in this field is unsurpassed.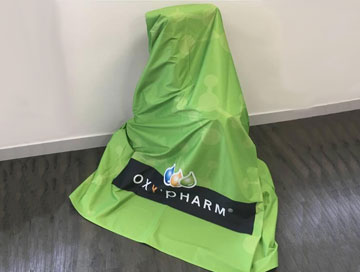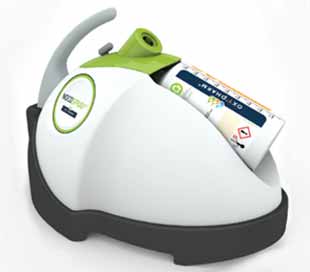 Additional to the new Glosair machine will be the recently launched Nocospray 2. This has taken the market by storm due to its modernised sleek look with the addition of touch pad LED control and built in remote control and tracking functions.
Nocospray 2 supersedes the original model which has served numerous NHS Trusts so well since 2011. It retains the ever impressive high level efficacy, mobility, speedy functionality still at an unrivalled market breaking purchase and operational cost.
As well as the two new machines above, Oxy'Pharm will also be launching some rather exciting new supplementary range products to support their function and improve their operational aspect – these will be ground breaking for Oxy'Pharm and will further emphasise their continued progression in the HPV field and commitment to future technologies and innovations.
More details will follow as we draw closer to the event. Please come and see us at stand no. 7.