The eagerly anticipated launch of the NEW Nocospray 2 is here. Retaining all the beneficial functionality of the original Nocospray, the new machine carries a number of improved and additional hi-tech features with an attractive sleek design. The best, just got better!
Many existing users report nothing but total satisfaction with their Nocospray machines, but Oxy'Pharm have been working away on improving Nocospray for some time now and we think they have done rather well. Now that Oxy'Pharm finally launches its new product, here is what you get with the NEW Nocospray 2.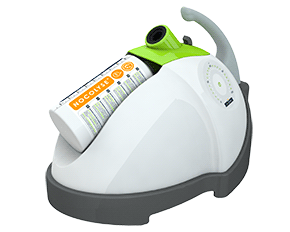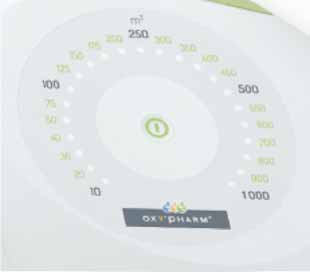 When 9 becomes 1 – The original Nocospray gave the user the dilemma of choosing one of three volume ranges, then whether to opt for standard, with remote control or with remote and tracking facility…9 options.
Nocospray 2 puts an end to all that with just one all encompassing range from 10-1000m3 and with both remote control and tracking facility fitted as standard, just one machine has everything covered.
Additional to the above, the NEW Nocospray 2 features the following:-
 Strengthened sleek design
 Volume setting by touch pad
Strengthened and improved venturi (nozzle diffuser)
Reinforced electric socket
Still only weighing 6KG